Welcome to The Robert Drake School
The Governors and staff of The Robert Drake School extend a warm welcome to you and your family.
It is the aim of all our staff to provide an environment where children can flourish by feeling secure, valued and able to discover their own talents and potential.
We hope that all our pupils will leave with positive and happy memories, equipped with the skills and confidence to build a successful future.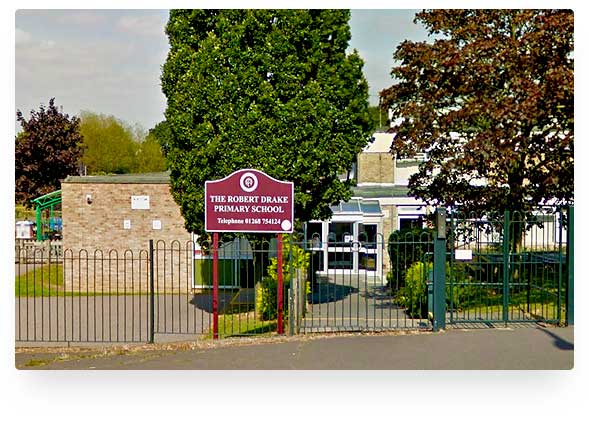 ** Open Evening - Thursday 18th October **
We will be holding an Open Evening on Thursday 18th October (4.00pm to 5.30 pm) for pupils due to start school in September 2019. The children will have the opportunity to take part in various activities throughout the school. There is no need to book - please just come along.

** School Tours for Parents/Carers **
You are very welcome to book a place on one of our school tours, which will take place during October and November
for parents/carers of children due to start school in September 2019.
Please contact the school office to book a place.
Please note: there are currently no spaces available in any of the year groups. Please click here for further information on school admissions.
Explore Our School
Providing all school information for current and prospective parents.
School News
School Tours - Autumn Term 2018
There will be a number of school tours during October and November for parents and carers of pupils due to start school in September 2019. For further deta...
---
Poppies
Poppies are on sale in school this week. We will be speaking with the children about the significance of Remembrance Day. We would request that any donat...
---
Achievements & Awards
Showcasing the reasons why our school is highly rated