Headteacher's Message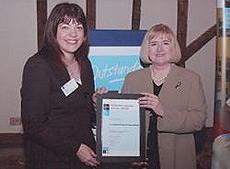 Welcome to The Robert Drake Primary School. We hope our association with your family will be a long and happy one.
The school provides education for children from 4 to 11 years of age in the Thundersley area.
We aim to create a caring, secure environment where everyone will work happily together. Each child will be encouraged to be hardworking and self-disciplined during their time here.
We believe that individual children should attain the highest possible standards in reading, writing and mathematics. Children should be able to develop and apply these skills with confidence and should enjoy the process. We aim at all times to match the learning experience to the needs of individual children in partnership with parents and other members of the community. Additionally, we promote the physical, creative, social and emotional development of each child in a calm and friendly atmosphere.
By working co-operatively with other primary and secondary schools in the local area, we are able to offer a wide range of enriching activities, and expert coaching and tuition in various fields.
Our staff, coupled with supportive parents and governors, contribute greatly to the success of our school. We all work together with a common purpose – to ensure that our children are happy and successful in their primary years.
If you would like to visit us in person, we are always delighted to welcome visitors, and would be glad to give you a tour of the school. Please use the 'Contact Us' link for details of how to get in touch, and where to find us.

Christine Redpath
Headteacher
School News
We would like to say a big thank you to everyone who helped out at the Summer Fun Day and attended.…
We will be holding a Year 6 Leavers Disco on Monday 18th July 2022 at 3:45 - 5:15pm. Full details…
---