Clubs
To enhance the children's education we are committed to providing a variety of before school, lunchtime and after-school clubs.
Several before and after school clubs have a limited number of places and some only run at certain times of the year. Once your child has joined a club they are expected to attend regularly. Where clubs are oversubscribed a waiting list will be kept.
We are always seeking to extend the range and variety of experiences that we can offer our children and if you are able to help in any way then we will be very pleased to hear from you.
Autumn Term 2023
Click here to listen to our podcasts recorded by our podcast club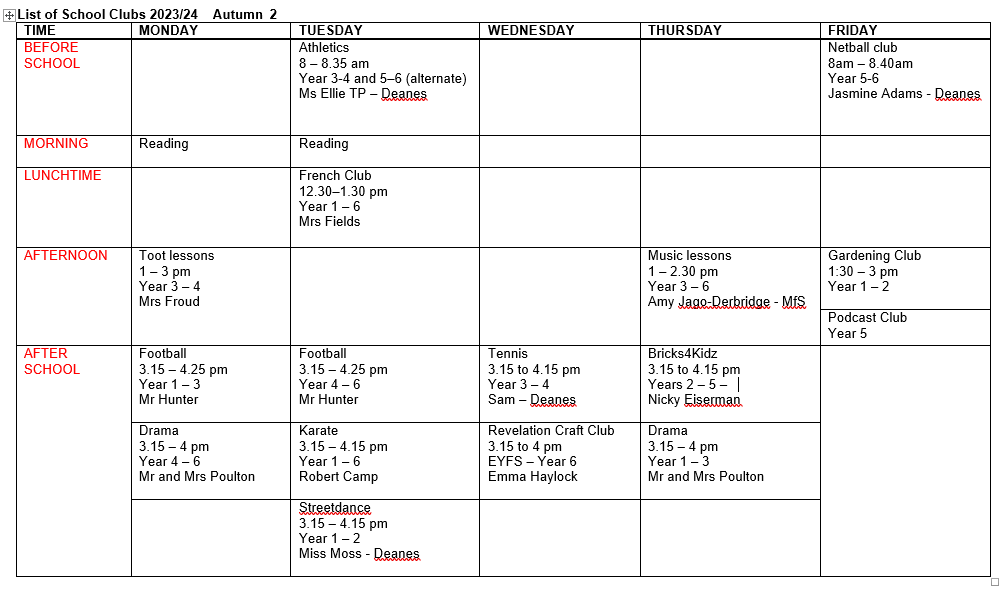 Please note that fees apply to some clubs
School News
Designed and created by teachers, architects and engineering professionals, the Future Engineers…
​Join us for Christmas dinner! Roast Turkey with Cocktail Sausage (G,Y) or Vegetable Crown…
---